Sue Bird: The Queen of Basketball
High School
Suzanne Brigit Bird was born on October 16, 1980, in Syosset, New York. She began playing basketball at a young age, and she quickly became one of the best players in her state. Sue Bird attended Christ the King Regional High School in Queens, New York.  She led the team to two state championships and a national championship. Bird was also a two-time All-American selection.
College
Bird received scholarship offers from several colleges, but she chose to attend the University of Connecticut. She played for the UConn Huskies for four seasons, and she helped them win two national championships. Bird was named the NCAA Player of the Year in 2002, and she was a four-time All-American selection.
Professional Athlete
WNBA
Bird was selected with the first overall pick in the 2002 WNBA draft by the Seattle Storm. She has played for the Storm for her entire career, and she has led them to four WNBA championships (2004, 2010, 2018, and 2020). Bird is also a 13-time WNBA All-Star and a five-time WNBA All-WNBA First Team selection.
Bird is one of the most decorated players in WNBA history. She is the league's all-time leader in assists and steals, and she is second in all-time scoring. Bird is also a five-time Olympic gold medalist, and she is the only WNBA player to win a championship in three different decades.
Overall, Sue Bird's career has been one of unparalleled success and achievement. From her early days in high school to her dominance in college and the WNBA, she has proven herself to be a true icon of the sport, both on and off the court.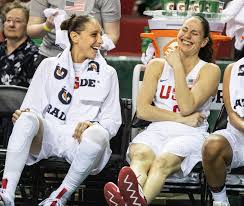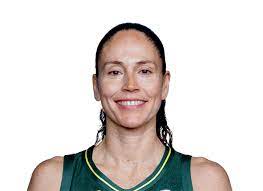 https://www.findaballer.com/wp-content/uploads/2023/11/GettyImages-74588823-Mikan-and-Shaq.webp
675
1200
Blake
https://www.findaballer.com/wp-content/uploads/2022/02/FindABaller_Video-300x300.png
Blake
2023-12-05 06:00:09
2023-12-04 19:48:31
George Mikan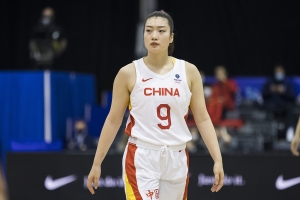 https://www.findaballer.com/wp-content/uploads/2023/11/Li-Meng-China.jpeg
683
1024
Blake
https://www.findaballer.com/wp-content/uploads/2022/02/FindABaller_Video-300x300.png
Blake
2023-11-27 16:19:54
2023-11-21 16:20:16
Li Meng